[xmca] Fwd: EOCS 8040/4990 Course Announcement
From: Peter Smagorinsky (smago@uga.edu)
Date: Tue Mar 28 2006 - 11:12:37 PST
---
a very cool course offered at my university:

>>Discovery 2006
>>
>>EOCS 8040/4990
>>
>>Situated Learning Theory & Implications for Teaching
>>
>>image001.gif
>>
>> For the 9th year, the Workforce Education, Leadership &
>> image003.gifSocial Foundations in collaboration with the Ocean Alliance
>> is once again offering a course in situated cognition. The course will
>> be taught in the context of whale watching boats operating out of
>> Gloucester, Mass. The course is offered July 8th to the 16th,
>> 2006. Housing will be provided at Salem State University, in Salem, Mass.
>>
>>
>>
>> The course examines the social learning theories of situated
>> cognition, communities of practice, social constructivism, and
>> reflective practice. Instruction will be ½ day in class and ½ day on
>> whale watching boats, working with Ocean Alliance naturalists and the
>> pubic on the importance of environmental responsibility. Members of the
>> learning community study their own participation the community and
>> compare our practices to the theories that we are learning about.
>>
>>
>>
>> This is an excellent course for masters and doctoral students
>> from any educational discipline who is interested in using these
>> theories as a foundation for a dissertation or thesis. Undergraduates
>> are also encouraged to enroll using the course designation of EOCS
>> 4990. Interested participants are encouraged to reserve a seat by
>> issuing a check for $100 made out to UGA. Submit the check to Ms.
>> Caroline Wooten, Room 224 River s Crossing. The cost of the trip is
>> $1,200 including housing, most meals, local transportation, shirts, and
>> course materials. Tuition & airfare are not included in this
>> amount. Enrollment will be limited to 18 students.
>>
>>
>>
>>For more information, contact John W. Schell, at
>><mailto:Jschell@uga.edu>jschell@uga.edu or visit the course website at:
>><http://www.arches.uga.edu/~jschell/discovery>www.arches.uga.edu/~jschell/discovery.

---

---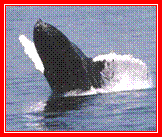 _______________________________________________
xmca mailing list
xmca@weber.ucsd.edu
http://dss.ucsd.edu/mailman/listinfo/xmca

---
---
This archive was generated by hypermail 2b29 : Sat Apr 01 2006 - 01:00:13 PST