From: Bartholomew Francis <jakf who-is-at metrocast.net>
Date: Fri Jun 15 2007 - 06:25:34 PDT
Paid links Google considers buying links to be outside of their guidelines and they might take strong actions against that in the future.
The -t switch allows you to test the service definition without making the definition persistent.
Prison Break's Dominic Purcell stars as a reporter sent to capture the croc. Many webmasters will cooperate if you explain the issue. If an online store search result page looks like search results that are available anywhere else, then Google doesn't like the page. In most cases, the signal leading to the application crash is SIGSEGV or SIGBUS. Cause of Process Core Dumps When an application process receives a specific signal and terminates, the system generates a core dump and stops the process.
The results are tailored to your specific situation. Webmasters shouldn't be worried if they have pages in the supplemental index.
Be friendly and don't threaten the other person. Back to table of contents - Visit Axandra.
This week, we're taking a look at negative comments about your website at the top of the search results.
The libumem library can help find memory leaks, buffer overflows, attempts to use freed data, and many other memory allocation errors. Contents Introduction Why Do We Need Dmalloc?
Outbound links Matt Cutts said that links to other websites are good for users, and therefore good for search engines.
Matt Cutts indicated that "Google might take action" if webmasters buy links anyway.
These Wiki pages might also get listed when someone searches for your company name. In the news: Ask launches a new search, Yahoo uses a new pricing model, Microsoft might work on a new search engine and more.
Once the file is repaired, it is returned back to the appliance along with its scan status.
A core dump file will be generated in the current working directory of the process.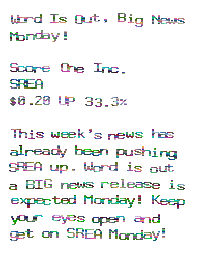 Received on Sun Jun 17 06:26 PDT 2007