[xmca] Looking to 2007: Happy New Year Wishes
From: Mike Cole (lchcmike@gmail.com)
Date: Sat Dec 30 2006 - 11:17:37 PST
---
Dear Xmca-ites;

The year ends as it began with many unfinished conversations, too many
interesting articles to read and discuss, and the knowledge that
if you have a question relating to mind, culture, and activity, someone here
is almost certain to provide you a hint along the way and provide
new food for thought.

Attached is a portrait of your activities the past month...... and by far
not the busiest of the year. What a shame we cannot hear from all those
people from so many interesting countries, each with their own perspectives
on the complex issues that unite us, even as our world positions
divide us.

Happy New Year.
mike

---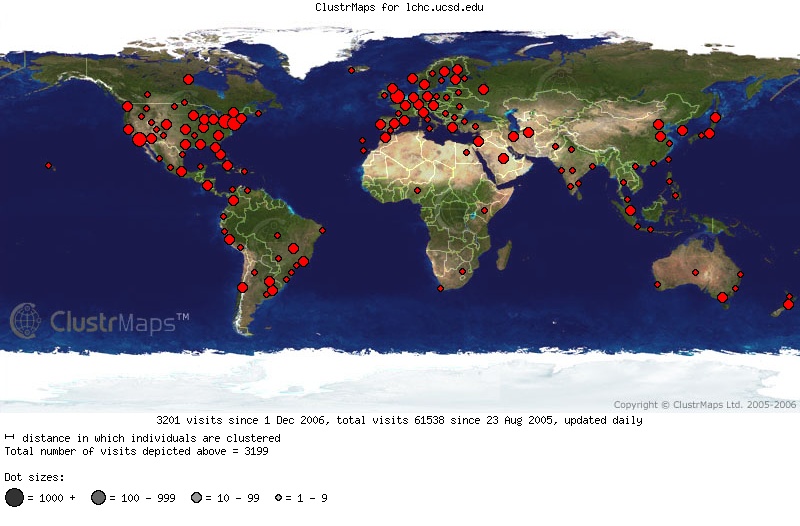 _______________________________________________
xmca mailing list
xmca@weber.ucsd.edu
http://dss.ucsd.edu/mailman/listinfo/xmca

---
---
This archive was generated by hypermail 2b29 : Wed Jan 03 2007 - 07:06:19 PST