The Ussuriysk State Pedagogical Institute (USPI) is one of the oldest educational establishments in the city and in the region. It was founded in 1935 and is famous for its high academic standards. There are about 3.5 thousand full time students at the Institute.
Our project works at the primary education faculty. Look at our students with a poster "Primary Education Faculty" (in Russian) and with the building of the faculty in the background.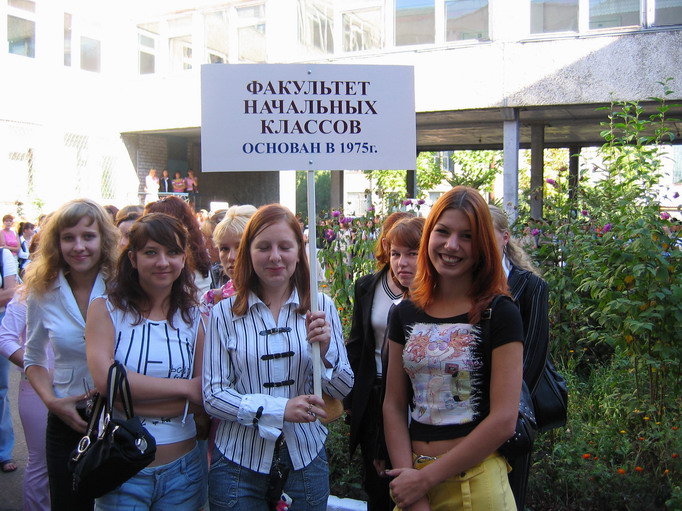 There are 3 departments at the primary education faculty: primary and pre-school education, social pedagogy and art. Look at our art students! The portrait in the corner looks like the sitter, doesn't it?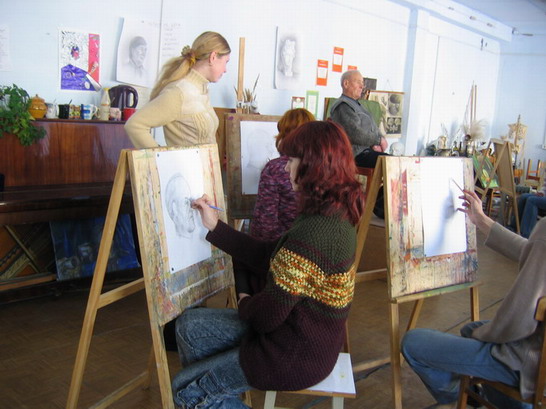 We like to have fun on holidays! Every year our institute celebrates the New Year's Day. Our Ded Moroz (Father Frost) plays the same part as Santa in the USA. The primary education faculty, 2005.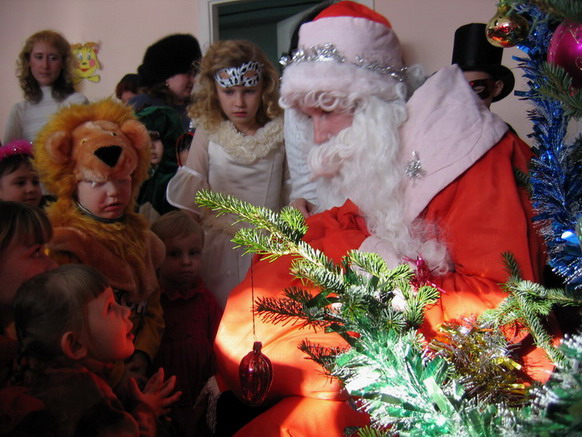 And here you can see the main building of the USPI, where the faculty of foreign languages is placed. It has 3 departments: English, French and German.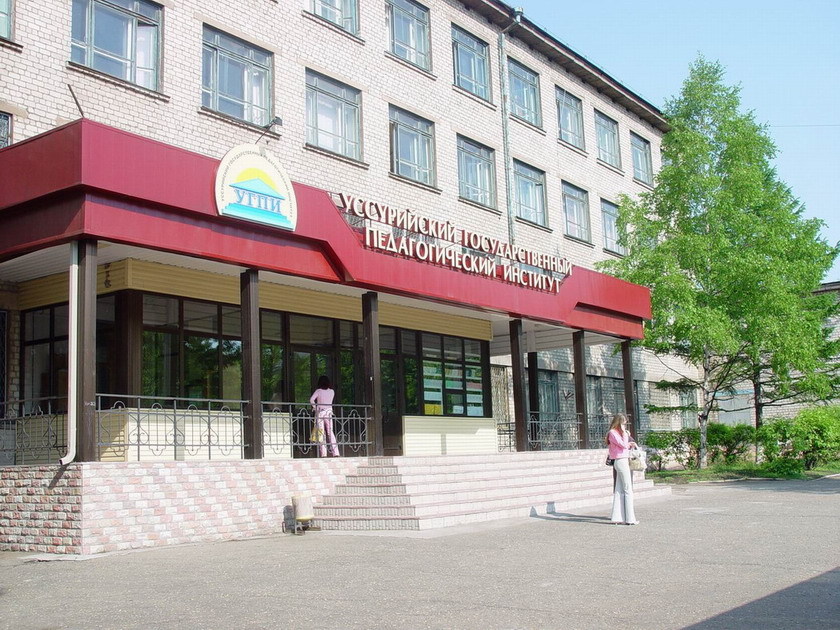 We all study at the faculty of foreign languages. In our spare time we enjoy the arrangements, which are spent in our main building. For example The Club of Joyful Persons, they perform different jokes.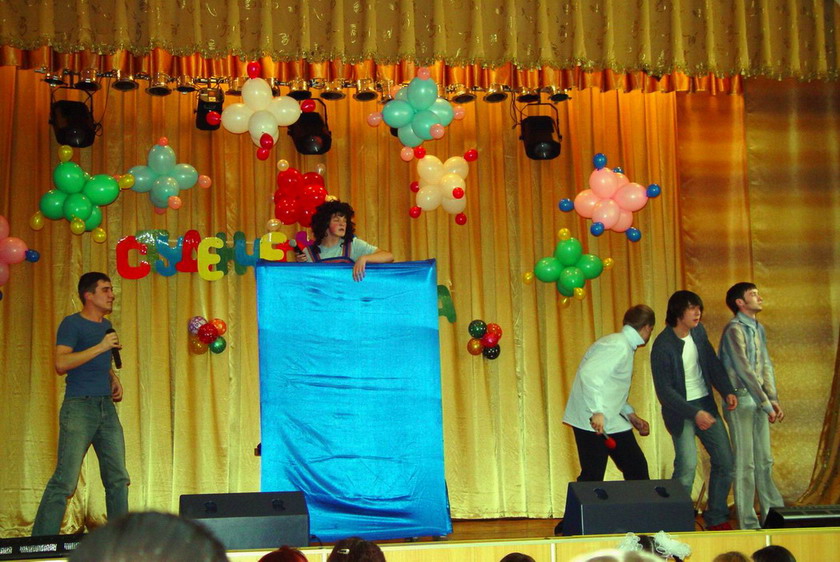 Besides we can have a lot of experience with foreign visitors who come to our Institute. We have a chance to master our language and get to know more information about other countries.
---
Here you can see the pictures, which represent you our students' life: different competitions, festivals, amazing arrangements, for example the perfomance of Oscar Wilde's play "The Importance of Being Earnest" or the medicine contest between the faculties of our Institute e.t.c. Enjoy our photoes! And don't forget to send us your impressions, o'k?!