Hi! We are students of the Ussuriisk State Pedagogical Institute. Our name's are: Ann & Alex.
* Ann&Alex: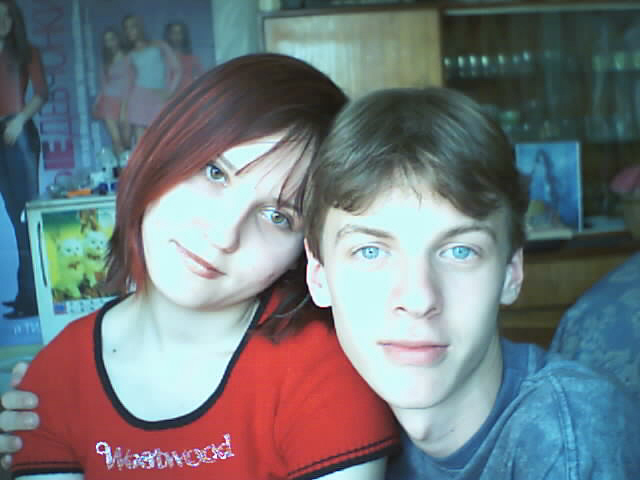 We would like to present you our project about our cultural life. In our city it is a lot of places where our youth has a rest. But one of favorite nevertheless is our cinema "RUSSIA". Only here you can see the best world premieres, see favorite heroes and it is simply pleasant to spend your time.

Here is our Cinema:

And here is our cinema in 1958 year!
RUSSIA, 1958:

The modern cinema has been opened on March, 16th, 2001. Now at our cinema used sound system Dolby Digital. It involves youth with the cozy hall with a bar, a pleasant cool of auditorium and an opportunity completely to relax in soft convenient armchairs and to take pleasure in favorite film.
The repertoir of our cinema was visited with such known films of the Russian cinema as: "Bumer", "Antikiller", "Night patrol", "Shadow boxing", "Turkish Gambit", "Statsky Sovetnik". Protagonists of these films became such known stars of the Russian show business and cinema, as: Konstantin Habensky, Oleg Menshikov, Nikita Mikhalkov, Grigory Kutsenko, Feodor Bondarchuk, Maria Golubkina, Vladimir Mashkov, Jeanne Friske, Dmitriy Pevtsov, Olga Drozdova and others.
Special popularity of our youth uses "Le'Club" - a stylish youth night club which amazes you the various show-program: much fresh music, new tracks of ours DJ's. You can try yourselves in new styles of dance and simply be charged by positive energy! With greater skill and irrepressible imagination barmen for several seconds will make to you the most extravagant cocktail! By the way, we like to go there with our friends, too!
Le'Club:

Le'Club:



In the center of our city there is a fountain, a favorite place of meetings of youth. In the evenings you can see set of the enamored couples telling each other about love! Near the fountain there is a cozy cafe where you will take delight in very tasty ice-cream.
Park «Green Island» - one of the most beautiful places of our city. It is especially attractive in the spring and in the summer when trees and flowers blossom, birds arrive and come to life streams! Here you can take pleasure in silence and a cool, to have a rest from hot and noisy city. There is a small reserve in park, where inhabitants and visitors of city come to admire animals. Often here pass sports competitions, games, celebrate Russian holidays, such as the Pancake week, Easter and other.
Little bit later we shall add new photos on a site and continue the story about our city!