From: Mike Cole <lchcmike who-is-at gmail.com>
Date: Tue Oct 02 2007 - 10:47:28 PDT
**

* *

*ASSISTANT PROFESSOR OF PSYCHOLOGY*

*(DEVELOPMENTAL or EDUCATIONAL)*

The Department of Psychology at Christopher Newport University invites
applications for a tenure-track assistant professor position in
Developmental or Educational Psychology beginning August 2008. The
University is seeking outstanding teacher-scholars who are committed to
undergraduate education in the context of liberal learning and who will
engage students in creative intellectual challenges. Faculty
responsibilities include effective teaching, scholarly research, university
service, and advising/mentoring. The Department of Psychology teaches
courses in child development and supports requirements for the Masters of
Arts in Teaching program. We are seeking candidates who can teach a variety
of courses, such as Child Development, Educational Psychology, Introductory
Psychology, Research Methods, and graduate courses in Reading Acquisition
and Development and the Exceptional Learner. In addition to offering
courses in his/her specialty area, the successful candidate will also be
able to offer lower division courses in support of the liberal learning
core, such as freshman seminars. Preferred candidates will demonstrate
excellence in teaching, have an active research history, and involve
undergraduate students in research. Preference will be given to candidates
who have a Ph.D. in Psychology with a specialization in Developmental or
Educational Psychology by August 1, 2008 for a tenure-track appointment at
the rank of assistant professor; however, candidates who expect to receive
their Ph.D. during the 2008-2009 academic year will be considered for a
restricted (non-tenure-track) appointment at the rank of instructor. The
typical teaching load is 4-4, though we anticipate moving to a 3-4 load in
Fall 2008.

Christopher Newport University, a vibrant, selective, state-supported
liberal arts and sciences university of 4,800 students, is located on the
Virginia Peninsula between Williamsburg and Virginia Beach. CNU's hallmark
is outstanding teaching with a strong commitment to undergraduate education
and the liberal studies core; the university will soon seek to shelter a Phi
Beta Kappa chapter. The Fall 2007 freshman class of more than 1,200
students was selected from over 7,000 applicants and has an average SAT of
about 1171. For further information on CNU, please visit our web site at
www.cnu.edu. Successful candidates will be committed to effective and
creative undergraduate teaching and to a program of scholarly activity
having the potential to enrich the intellectual lives of the University's
students. Successful candidates will be able to create and deliver rigorous
courses and will be able to effectively assist students in meeting high
academic expectations. Experience as a student or faculty member at a
liberal arts and sciences institution is desirable.

To apply, send a letter of application that specifically addresses the
position's responsibilities and the required/preferred qualifications stated
above, a detailed curriculum vita, evidence of teaching experience and
teaching evaluation if available, graduate transcripts, copies of
publications or preprints, and at least three letters of recommendation to:

Director of Equal Opportunity and Faculty Recruitment
Developmental/Educational
Psychology Faculty Search *Search #8344* Christopher Newport University

1 University Place
Newport News, VA 23606-2998

Review of applications will begin on *December 14, 2007.*

Applications received after December 14, 2007, will be accepted but
considered only if needed.

* *

*Christopher Newport University, an EO Employer, is fully committed to
Access and Opportunity.*

_______________________________________________
xmca mailing list
xmca@weber.ucsd.edu
http://dss.ucsd.edu/mailman/listinfo/xmca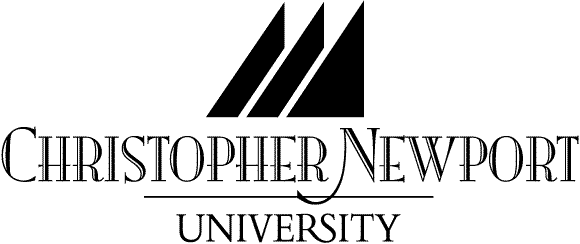 Received on Tue Oct 2 10:48 PDT 2007