Re: [xmca] Where's mike?
From: Ana Marjanovic-Shane (ana@zmajcenter.org)
Date: Fri Sep 30 2005 - 14:07:38 PDT
---
Actually, Bill,

Your photo does not deny that Mike was in Sevilla! Or that ISCAR was
held in Sevilla. It is in fact it's proof! Many people in Sevilla had
to learn how to be in two places and sometimes in three places at the
same time. That is true for Mike, too: while he was skiing with you in
some bleak, black and white, cold wilderness, Mike's Genie was actually
in the warm and colorful Sevilla -- in the Alcazar's courtyard.

Ana

bb wrote:

>I don't believe any of you. Here's a photo of him XC skiiing with me in the Pemigewasset wilderness while Sevilla was going on... He's in great shape and totally kicked my but on the uphill sections.
>
>
>
>
>>I can give you an actual proof that Mike was in Sevilla. Here you can
>>see him giving a lecture to a nice tourist guide Virginia in Alcazar.
>>Behind in the crowd, marked by arrows are N. Veresov and Seth Chaiklin
>>-- ISCAR president.
>>Mike was in Sevilla, I saw him there, however, I warn you in advance
>>that digital pictures might be deceptive.
>>Ana
>>
>>
>>David Preiss wrote:
>>
>>
>>
>>>What a nice view! Although, that still could be any bus. People is too far
>>>away. No real proof yet :)
>>>
>>>David Preiss
>>>-------------------------------------------------------------------------
>>>Profesor Auxiliar / Assistant Professor
>>>Pontificia Universidad Católica de Chile
>>>Escuela de Psicología
>>>Av. Vicuña Mackenna 4860
>>>Macul, Santiago,
>>>Chile
>>>Fono: 56-2-3544605
>>>Fax: 56-2-354-4844
>>>E-mail: davidpreiss@puc.cl
>>>
>>>
>>>-----Original Message-----
>>>From: xmca-bounces@weber.ucsd.edu [mailto:xmca-bounces@weber.ucsd.edu] On
>>>Behalf Of Martin Packer
>>>Sent: Friday, September 30, 2005 2:08 PM
>>>To: eXtended Mind, Culture, Activity
>>>Subject: Re: [xmca] Fwd: [cogdevsoc] FW: : Urie Bronfenbrenner obituary
>>>
>>>
>>>Here he is, getting off the bus outside the cathedral...
>>>
>>>
>>>On 9/30/05 1:57 PM, "David Preiss" <davidpreiss@puc.cl> wrote:
>>>
>>>
>>>
>>>
>>>
>>>>That's true. We need a real proof that he and xmca were in the streets
>>>>of Sevilla. :)
>>>>
>>>>David Preiss
>>>>----------------------------------------------------------------------
>>>>---
>>>>Profesor Auxiliar / Assistant Professor
>>>>Pontificia Universidad Católica de Chile
>>>>Escuela de Psicología
>>>>Av. Vicuña Mackenna 4860
>>>>Macul, Santiago,
>>>>Chile
>>>>Fono: 56-2-3544605
>>>>Fax: 56-2-354-4844
>>>>E-mail: davidpreiss@puc.cl
>>>>
>>>>
>>>>-----Original Message-----
>>>>From: xmca-bounces@weber.ucsd.edu [mailto:xmca-bounces@weber.ucsd.edu]
>>>>On Behalf Of bb
>>>>Sent: Friday, September 30, 2005 1:49 PM
>>>>To: eXtended Mind, Culture, Activity
>>>>Subject: Re: [xmca] Fwd: [cogdevsoc] FW: : Urie Bronfenbrenner
>>>>obituary
>>>>
>>>>
>>>>It seems to be Mike, looks like he's grown hair on his chin, and
>>>>that's definitely his hat, but that room could be anywhere!
>>>>
>>>>;-)
>>>>
>>>>bb
>>>>
>>>>
>>>>
>>>>
>>>>
>>>>
>>>>>I have artifactual proof that Mike was there...
>>>>>
>>>>>
>>>>>On 9/30/05 7:29 AM, "Mike Cole" <lchcmike@gmail.com> wrote:
>>>>>
>>>>>
>>>>>
>>>>>
>>>>>
>>>>>>The silence speaks for itself, phil,
>>>>>>As I vaguely recall
>>>>>>mike
>>>>>>
>>>>>>On 9/30/05, Phil Chappell <philchappell@mac.com> wrote:
>>>>>>
>>>>>>
>>>>>>
>>>>>>
>>>>>>>Gee, I hope not, Mike. If your memory is as you suggest, then the
>>>>>>>rest of us will remain in the dark till next time ;-)
>>>>>>>
>>>>>>>Phil
>>>>>>>On 9/09/2005, at 3:06 AM, Mike Cole wrote:
>>>>>>>
>>>>>>>
>>>>>>>
>>>>>>>
>>>>>>>
>>>>>>>>PS--Speaking of history. Am I the only one on XMCA who went to
>>>>>>>>Sevilla last week for the historic first meeting of ISCAR? I have
>>>>>>>>been reading Don Quixote and
>>>>>>>>
>>>>>>>>
>>>>>>>>
>>>>>>>>
>>>>am
>>>>
>>>>
>>>>
>>>>
>>>>>>>>subject to confusions.
>>>>>>>>Help on this matter would be much appreciated.
>>>>>>>>
>>>>>>>>
>>>>>>>>
>>>>>>>>
>>>>>>>
>>>>>>>
>>>>>>>
>>>>>>>
>>>>>>_______________________________________________
>>>>>>xmca mailing list
>>>>>>xmca@weber.ucsd.edu http://dss.ucsd.edu/mailman/listinfo/xmca
>>>>>>
>>>>>>
>>>>>>
>>>>>>
>>>>>_______________________________________________
>>>>>xmca mailing list
>>>>>xmca@weber.ucsd.edu http://dss.ucsd.edu/mailman/listinfo/xmca
>>>>>
>>>>>
>>>>>
>>>>>
>>>>_______________________________________________
>>>>xmca mailing list
>>>>xmca@weber.ucsd.edu
>>>>http://dss.ucsd.edu/mailman/listinfo/xmca
>>>>
>>>>
>>>>
>>>>
>>>
>>>_______________________________________________
>>>xmca mailing list
>>>xmca@weber.ucsd.edu
>>>http://dss.ucsd.edu/mailman/listinfo/xmca
>>>
>>>
>>>
>>>
>>>
>>>
>>>
>>_______________________________________________
>>xmca mailing list
>>xmca@weber.ucsd.edu
>>http://dss.ucsd.edu/mailman/listinfo/xmca
>>
>>
>>
>> ------------------------------------------------------------------------
>>
>>------------------------------------------------------------------------
>>
>>_______________________________________________
>>xmca mailing list
>>xmca@weber.ucsd.edu
>>http://dss.ucsd.edu/mailman/listinfo/xmca
>>
>>

---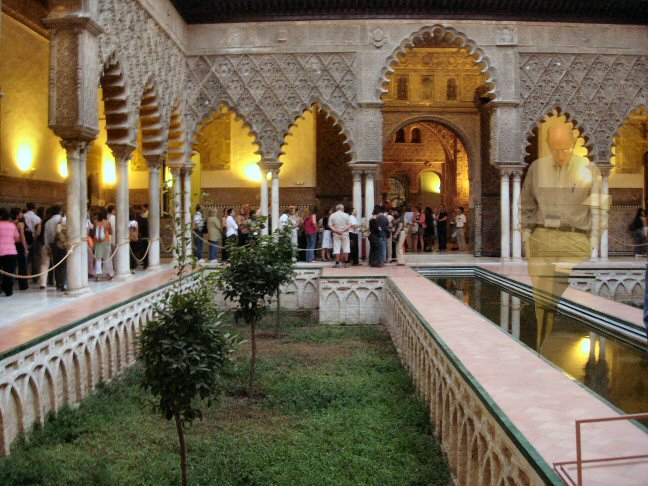 _______________________________________________
xmca mailing list
xmca@weber.ucsd.edu
http://dss.ucsd.edu/mailman/listinfo/xmca

---
---
This archive was generated by hypermail 2b29 : Sat Oct 01 2005 - 01:00:12 PDT