[xmca] Where's mike?
From: bb (xmca-whoever@comcast.net)
Date: Fri Sep 30 2005 - 13:42:34 PDT
---
I don't believe any of you. Here's a photo of him XC skiiing with me in the Pemigewasset wilderness while Sevilla was going on... He's in great shape and totally kicked my but on the uphill sections.

> I can give you an actual proof that Mike was in Sevilla. Here you can
> see him giving a lecture to a nice tourist guide Virginia in Alcazar.
> Behind in the crowd, marked by arrows are N. Veresov and Seth Chaiklin
> -- ISCAR president.
> Mike was in Sevilla, I saw him there, however, I warn you in advance
> that digital pictures might be deceptive.
> Ana
>
>
> David Preiss wrote:
>
> >What a nice view! Although, that still could be any bus. People is too far
> >away. No real proof yet :)
> >
> >David Preiss
> >-------------------------------------------------------------------------
> >Profesor Auxiliar / Assistant Professor
> >Pontificia Universidad Católica de Chile
> >Escuela de Psicología
> >Av. Vicuña Mackenna 4860
> >Macul, Santiago,
> >Chile
> >Fono: 56-2-3544605
> >Fax: 56-2-354-4844
> >E-mail: davidpreiss@puc.cl
> >
> >
> >-----Original Message-----
> >From: xmca-bounces@weber.ucsd.edu [mailto:xmca-bounces@weber.ucsd.edu] On
> >Behalf Of Martin Packer
> >Sent: Friday, September 30, 2005 2:08 PM
> >To: eXtended Mind, Culture, Activity
> >Subject: Re: [xmca] Fwd: [cogdevsoc] FW: : Urie Bronfenbrenner obituary
> >
> >
> >Here he is, getting off the bus outside the cathedral...
> >
> >
> >On 9/30/05 1:57 PM, "David Preiss" <davidpreiss@puc.cl> wrote:
> >
> >
> >
> >>That's true. We need a real proof that he and xmca were in the streets
> >>of Sevilla. :)
> >>
> >>David Preiss
> >>----------------------------------------------------------------------
> >>---
> >>Profesor Auxiliar / Assistant Professor
> >>Pontificia Universidad Católica de Chile
> >>Escuela de Psicología
> >>Av. Vicuña Mackenna 4860
> >>Macul, Santiago,
> >>Chile
> >>Fono: 56-2-3544605
> >>Fax: 56-2-354-4844
> >>E-mail: davidpreiss@puc.cl
> >>
> >>
> >>-----Original Message-----
> >>From: xmca-bounces@weber.ucsd.edu [mailto:xmca-bounces@weber.ucsd.edu]
> >>On Behalf Of bb
> >>Sent: Friday, September 30, 2005 1:49 PM
> >>To: eXtended Mind, Culture, Activity
> >>Subject: Re: [xmca] Fwd: [cogdevsoc] FW: : Urie Bronfenbrenner
> >>obituary
> >>
> >>
> >>It seems to be Mike, looks like he's grown hair on his chin, and
> >>that's definitely his hat, but that room could be anywhere!
> >>
> >>;-)
> >>
> >>bb
> >>
> >>
> >>
> >>
> >>>I have artifactual proof that Mike was there...
> >>>
> >>>
> >>>On 9/30/05 7:29 AM, "Mike Cole" <lchcmike@gmail.com> wrote:
> >>>
> >>>
> >>>
> >>>>The silence speaks for itself, phil,
> >>>>As I vaguely recall
> >>>>mike
> >>>>
> >>>>On 9/30/05, Phil Chappell <philchappell@mac.com> wrote:
> >>>>
> >>>>
> >>>>>Gee, I hope not, Mike. If your memory is as you suggest, then the
> >>>>>rest of us will remain in the dark till next time ;-)
> >>>>>
> >>>>>Phil
> >>>>>On 9/09/2005, at 3:06 AM, Mike Cole wrote:
> >>>>>
> >>>>>
> >>>>>
> >>>>>>PS--Speaking of history. Am I the only one on XMCA who went to
> >>>>>>Sevilla last week for the historic first meeting of ISCAR? I have
> >>>>>>been reading Don Quixote and
> >>>>>>
> >>>>>>
> >>am
> >>
> >>
> >>>>>>subject to confusions.
> >>>>>>Help on this matter would be much appreciated.
> >>>>>>
> >>>>>>
> >>>>>
> >>>>>
> >>>>_______________________________________________
> >>>>xmca mailing list
> >>>>xmca@weber.ucsd.edu http://dss.ucsd.edu/mailman/listinfo/xmca
> >>>>
> >>>>
> >>>_______________________________________________
> >>>xmca mailing list
> >>>xmca@weber.ucsd.edu http://dss.ucsd.edu/mailman/listinfo/xmca
> >>>
> >>>
> >>
> >>_______________________________________________
> >>xmca mailing list
> >>xmca@weber.ucsd.edu
> >>http://dss.ucsd.edu/mailman/listinfo/xmca
> >>
> >>
> >
> >
> >
> >_______________________________________________
> >xmca mailing list
> >xmca@weber.ucsd.edu
> >http://dss.ucsd.edu/mailman/listinfo/xmca
> >
> >
> >
> >
> >
> _______________________________________________
> xmca mailing list
> xmca@weber.ucsd.edu
> http://dss.ucsd.edu/mailman/listinfo/xmca

---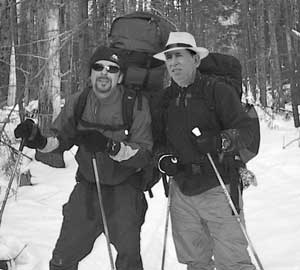 _______________________________________________
xmca mailing list
xmca@weber.ucsd.edu
http://dss.ucsd.edu/mailman/listinfo/xmca

---
---
This archive was generated by hypermail 2b29 : Sat Oct 01 2005 - 01:00:12 PDT